Work with us
It's time to break away from diet culture... for good!
We've helped hundreds of clients break the dieting cycle. And by healing their relationship with food and their bodies they've been able to flourish in all other areas of their lives - This can be your story too!
Together, we can embark on a journey of self-discovery, empowerment, and transformation. Take the first step today by exploring our services. We look forward to being a part of your journey towards a healthier, happier, and better you!
say goodbye to counting calories & daily weigh-in's!
Working with Be About Being Better is for you if you...
✔  Have tried yo-yo dieting and are ready to let go of restrictive eating patterns to embrace a more balanced and sustainable approach to food.
✔  Seek freedom from the constant obsession with food and body image and you're wanting to reclaim mental and emotional space for things that truly matter.
✔  Are eager to cultivate self-compassion and practice intuitive eating, nurturing a positive body image and embracing your unique beauty.
✔  Long to rediscover the joy and pleasure of eating, savoring every moment without fear or guilt.
✔  Desire a supportive, judgment-free environment where you can learn to nourish your body and soul with a holistic, non-diet approach.
start here!
your next step
Choose how you want to embrace a healthier, happier you!
At Be About Being Better, we offer three ways to embark on your journey towards a healthier and more vibrant life: Group Coaching through the Better Together Program, Personalized 1:1 Counseling, and Nutrition Consultations. No matter which option you choose, we are dedicated to helping you break free from diet culture and cultivate a positive relationship with food and your body through our Intuitive Eating and Health At Every Size (HAES) approach.
Here's what to expect when working with BABB:
Intuitive Eating Guidance
We will work together to rediscover your body's innate wisdom and cultivate a healthy relationship with food. No more restrictive diets or rigid meal plans—instead, we focus on honoring hunger, respecting your fullness, and embracing satisfaction.
Body Positivity and acceptance
We believe that all bodies deserve respect and care. We will help you develop a positive body image and cultivate self-compassion, empowering you to appreciate and love yourself exactly as you are.
Mindful Movement
Exercise should be a source of joy, not punishment. We will explore enjoyable movement options that bring you pleasure and nourish your body, focusing on the benefits of physical activity beyond any body composition changes.
Nutrition Education
Our evidence-based approach to nutrition focuses on nourishing your body with a wide variety of foods. We will help you navigate the world of nutrition and dispel common myths, so you can make informed choices that support your well-being.
Emotional Support
Healing your relationship with food and your body is a journey that may involve emotional challenges. We provide a compassionate and non-judgmental space where you can openly express your feelings and receive the support you need.
Sustainable Lifestyle Changes
We believe in creating lasting change that fits seamlessly into your life. We will guide you in making realistic and sustainable adjustments, promoting long-term health and well-being.
For those with Chronic Health Conditions
1-on-1 Counseling
For those with chronic health conditions seeking personalized support, our 1:1 counseling services provide tailored guidance to address your unique needs. Our skilled and compassionate Registered Dietitians are specialized in the areas listed below.
Apply now →
Specialties:
✔  Eating Disorders and Disordered Eating: Receive expert support and compassionate guidance on your journey to healing and recovery.
✔  Relationship with Food and Intuitive Eating: Learn to listen to your body's signals and build a positive connection with food and eating.
✔  IBS, IBD, SIBO, and other Gut Health Concerns: Explore strategies to manage and improve gut health for greater overall well-being.
✔  PCOS, Irregular Periods, and other Endocrine Disorders: Gain insights into how nutrition and lifestyle choices can positively impact hormone health.
✔  Diabetes & Heart Health: Receive personalized guidance for managing these conditions through balanced nutrition and lifestyle changes.
✔  Reproductive and Postpartum Health: Support your well-being during important life stages with specialized counseling.
✔  Food Allergies & Sensitivities: Discover how to navigate dietary challenges and ensure balanced nutrition despite allergies or sensitivities. 
✔  Body Image Concerns: Cultivate a positive body image and develop self-compassion on your journey to wellness.
What's Included:
Two 45-minute coaching sessions per month, accountability messaging access between sessions, workout app access, customized workout plan, personalized nutrition and lifestyle support, and access to pertinent resources as applicable.
Pricing:
We offer three payment options for 6 months of 1:1 Nutrition Counseling. Save $500 by paying in full for $2,497 or pay over a payment plan ($499 x 6 months or $333 x 9 months).
Are you ready to start your transformation? Take your first step towards a better you by applying now!
apply now →
a 6 month group coaching program
The Better Together Program
Are you looking for a supportive and empowering community on your path to healing your relationship with food and your body? Join the Better Together Program our 6-month group coaching program! Guided by our BETTER Method, this comprehensive program is designed to empower you with the tools and knowledge to navigate away from restrictive diets and embrace a more intuitive, joyful, and sustainable way of living.
In the Better Together Program, you can expect:
✔ Expert Guidance: You will be coached by a Registered Dietitian and Certified Intuitive Eating Counselor, who will lead you through evidence-based practices, offering personalized support and encouragement.
✔ Group Support: Connect and learn from like-minded individuals who are on similar journeys, fostering a sense of belonging and understanding. 
✔ Practical Strategies: Receive actionable steps and strategies that align with Intuitive Eating and HAES principles, helping you build a positive and balanced relationship with food and your body.
✔ Ongoing Accountability: Stay motivated and inspired with regular check-ins and progress assessments to support your growth and success.
✔ Lifelong Skills: Develop essential skills that extend beyond the program, empowering you to sustain your newfound well-being, free from diet culture, for the long term.
Are you ready to start your transformation?
learn more & join now →
Jumpstart your path to better living
Nutrition Consultation
At Be About Being Better, we understand that not everyone may be ready or able to commit to a full coaching program, but they still want to cultivate a non-diet approach. That's why we are excited to offer "one-off" Nutrition Consultations! These are designed to provide you with personalized support and resources tailored to your unique needs and goals.
Here's how our Personalized Nutrition Consultation works:
Introductory Call
(30 minutes)
After completing an extensive Initial Intake Form, that dives deep into your health history, lifestyle, and specific concerns, you will have an introductory call with Coach Abbie. This process allows her to gain a comprehensive understanding of your needs.
Personalized Resource Preparation
After the initial call, she'll dedicate time to create personalized resources and suggestions specifically designed to support your wellbeing. These resources will be based on your unique goals, dietary preferences, and any health conditions you may have.
Follow-up Coaching Session (1 hour)
You'll meet again to review the personalized resources together. Coach Abbie will provide expert coaching, offering direction on how to integrate these resources into your life effectively. This session is an excellent time to ask questions and feel empowered to take action.
Our Promise to You:
At Be About Being Better, we are dedicated to ensuring that even a "one-off" consultation leaves a lasting impact on your wellbeing. Our goal is to equip you with the knowledge and tools needed to foster a healthier and more joyful relationship with food, without the pressure of committing to a full coaching program.
Please Note:
While our personalized Nutrition Consultations are a valuable stand-alone service, it is not intended as a substitute for ongoing coaching or medical treatment for specific health conditions. For more comprehensive and ongoing support, we encourage you to explore our group coaching program or 1:1 counseling services.
Pricing:
We offer our Nutrition Consultations for $275, which includes all 3 steps of our process: the introductory call, the personalized resource preparation, and the follow-up coaching session.
Are you ready to take the first step? Apply now to see if our Nutrition Consultations are for you!
apply now →
"I learned so much about trusting my intuition and listening to my body. I never thought I was good enough because of the 'extra weight,' but Abbie helped me work through my limiting beliefs - I'm more than a body!"
Delery, Group Coaching Client
"I used to do crash diets and insane workouts, but they only worked in the short-term, which made me feel like a 'failure'... Abbie's holistic approach completely changed my mindset & health! I

 

love

 

my body now and finally feel confident & strong!"
Alex, Group Coaching Client
"I went on birth control for very painful periods and acne. And after ten years I was scared my crazy symptoms would come back. But after 3 months of working with Abbie, I went off The Pill and got my period a day later - very manageable symptoms and I have a regular cycle!"
Jenna, Group Coaching Client
"I can't thank Abbie enough for changing my life into something I can sustain over the long term! I'm in optimal health, with energy, and a whole lot of confidence!"
Jasmin, Group Coaching Client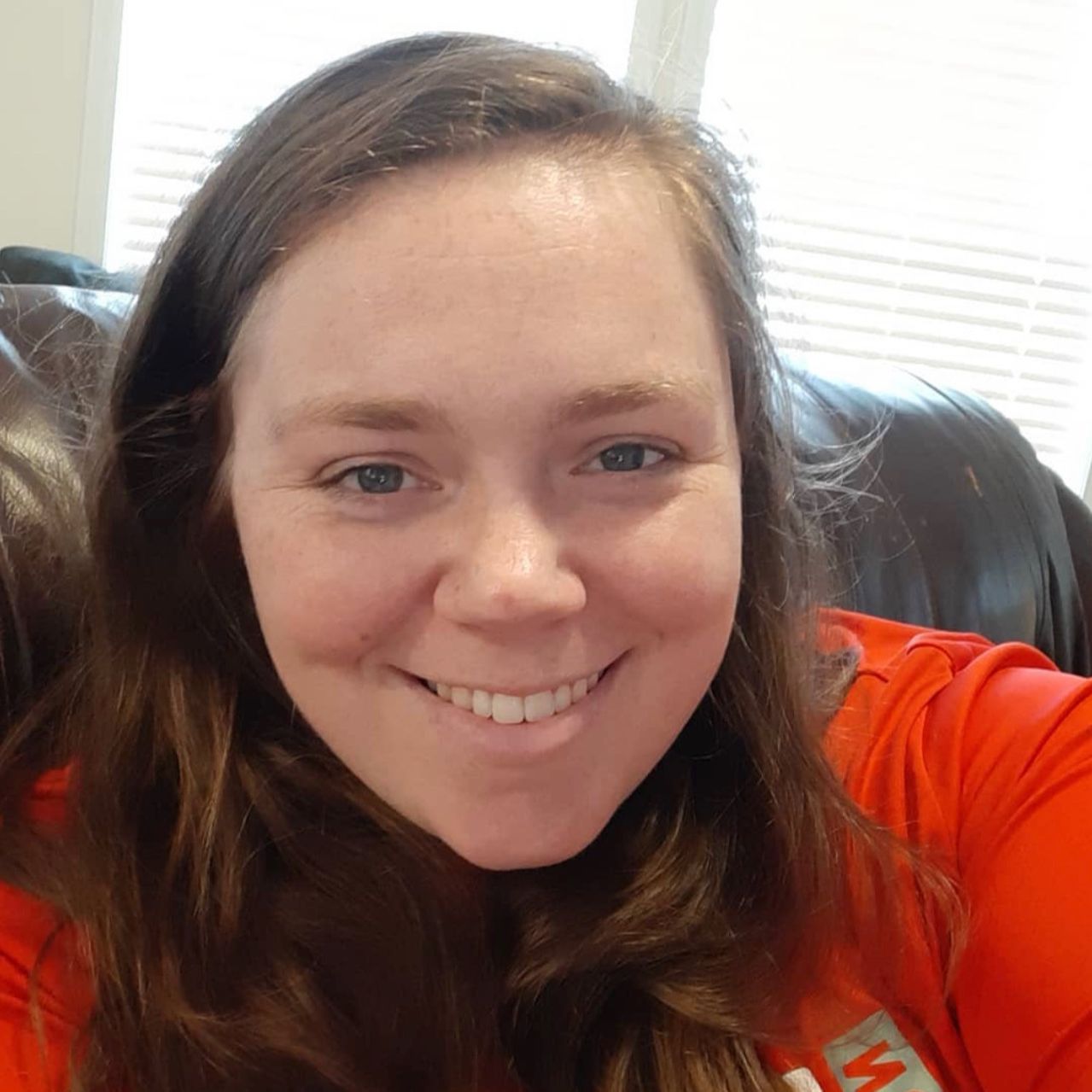 "I was overwhelmed by the amount of diet programs and nutrition advice out there that all seemed contradictory. With Abbie, I learned what is best for

 

my

 

body, without dieting. She taught me that eating healthier doesn't mean I can only eat certain foods -

 

all

 

foods can fit!"
Lauren, Group Coaching Client
50k
followers across  platforms
4
degrees & certifications earned
Why trust me when it comes to your health?
✔  Over the past 5+ years, I've had the privilege of coaching and supporting hundreds of clients worldwide, guiding them to cultivate sustainable, healthy lifestyles.
✔  As a Registered Dietitian, I am legally qualified to provide Medical Nutrition Therapy and prescribe personalized nutrition advice to address various health conditions and diverse populations.
✔  My expertise is backed by a Master's in Nutrition & Exercise Physiology from Columbia University, and I completed a rigorous Dietetic Internship through Vanderbilt University's Medical Center.
✔  I hold the title of a Certified Intuitive Eating Counselor, having been trained by the original Registered Dietitians who pioneered the concept of "Intuitive Eating" in 1995.
✔  My journey to healing includes overcoming disordered eating behaviors, irregular periods, IBS, SIBO, and even a bone tumor. I've been where you are, and I understand the challenges you face.
Together, we can tap into your full potential and pave the way to optimal health and wellbeing. Let's embark on this transformative journey toward lasting health, hand in hand!
more on my story →
Subscribe to the Be About Being Better Bundle
Sign up for our weekly newsletter to receive something to read, click, and watch to make your week better! By subscribing, you'll stay up-to-date on the latest health trends and BABB happenings.